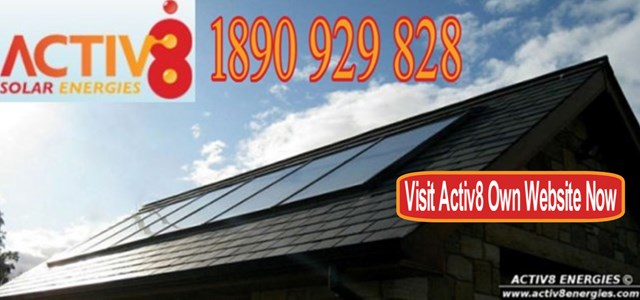 Activ8 energies provide a renewable energy service throughout Dundalk and County Louth.
With over 10 years experience in the renewable energy business and as the SEAI's top solar panel installer in Ireland for the last three years, this solar panel company is highly skilled in all aspects of solar panel installation to provide you with a high quality, professional solar panel installation service.
The renewable energy services provided by this Louth renewable energy company include solar panel installation, solar thermal energy, solar panel repair, solar panel maintenance, climote installation and solar panel grants.
Activ8 energies specialise in all types of solar panel installation throughout Drogheda and Louth.
The engineers at this Louth solar panel installation company are fully qualified engineers trained in Austria to carry out all types of solar panel assembly providing you with an excellent speed of service at a cost efficient price.
The benefits of installing a solar panel system in Louth by Activ8 energies include low cost heating, environmentally friendly heating source, cheaper way of heating water and they are a great way to reduce your heating bills.
Providing a comprehensive climote installation service which can control the heating settings in your house by using text, an app or your computer is a speciality of activ8 energies in Louth.
Using the most modern climote technology designed by the engineers at activ8 energies, this Louth solar panel company are fully equipped to install our climote heating control system with all work being carried out to the highest possible standard.
There are many benefits from installing climote in your home with this Louth solar panel company including controlling your heating settings from your mobile phone, changing our heating settings when you aren't at home and stops you heating an empty house.
Activ8 energies in Louth are available to carry out all solar panel installations that are being purchased with a solar panel grant.
This Louth renewable energy company are available to install solar panels prior to you receiving your solar panel grant ensuring you won't have a four to eight week wait to receive your heating grant to have your solar panels fitted.
Activ8 energies are available to answer all questions regarding solar panel grants including; how do I apply for a solar panel grant? How much does it cost to install solar panels? How do I qualify for a solar panel grant? And will it take long to have solar panels installed in my home?
If you have any further enquiries please contact activ8 energies on 1890 929 828.