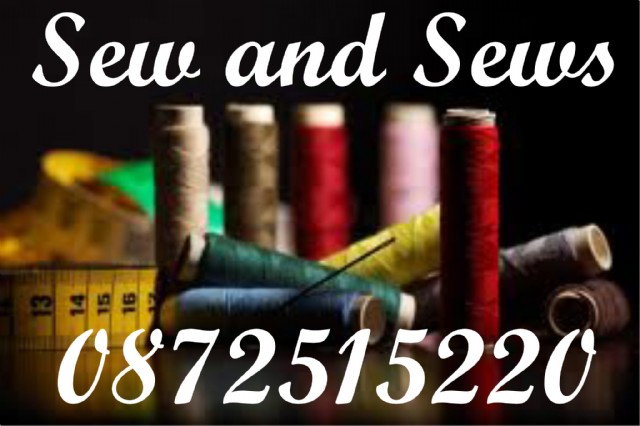 Quick Stitch are a professional clothing alterations business with over 25 years experience in alterations and sewing services. This Irish owned clothing alterations business are the best around for all alterations, repair and maintenance of all new or old clothing.
Have any item of clothing new or old perfectly tailored to suit the customers shape and style, Quick Stitch Drogheda services include bridal alterations, alterations of debs dresses, alterations of formal dresses, alterations of blouses, alterations of skirts, alterations of trousers, alterations of leather jeans, jean alterations, bridesmaids dresses, alterations on curtains, leather repairs, jackets, taking in waist, all clothing repairs, shorten sleeves of jackets, lengthen sleeves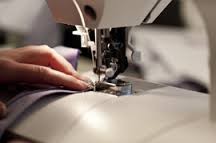 of jackets, shorten length of skirts, repairing zips, taking up a hem, letting out a dress, taking in a dress, based in West Street Drogheda, with customers from Drogheda, Navan, Dundalk, Slane, Collon, Meath, Louth, Dublin, Co. Dublin and surrounding areas.
Highly experienced in Bridal Gown alterations, Bridesmaids dress alterations, Flower girls dress alterations, Clothing Alterations Drogheda can professionally alter or resize your wedding dress ensuring it is tailored to fit perfectly for that very special day.
Clothing Alterations Drogheda are expert in all aspects of Bridal Alterations and have many years experience, bridesmaid dress alterations, flowergirl dress alterations, resizing dresses, taking out a dress, repairing zips on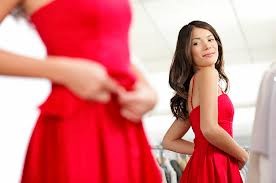 wedding dress, taking up a hem of wedding dress, restyling a wedding gown, taking in a bridal gown, all alterations are carried out by highly a skilled professional seamstress ensuring your bridal dresses are tailored to fit perfectly on that special day, wedding photography will be beautiful with a perfectly fitting wedding dress.
Quick Stitch Drogheda specialise in new or old Curtain Alterations, all curtain repairs, maintenance or revamping old or existing curtains will be done professionally and to customer satisfaction.
Any Alterations to old or new curtains will be done professionally at Quick Stitch Drogheda at a very affordable price, taking up curtains, letting down curtains, cropping curtains, relining curtains, traditional curtain alterations, modern curtain alterations, alter length of curtains, alter existing curtains, change curtains from hooks to eylets, add accessories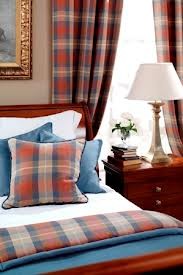 to curtains.
Clothing Alterations Drogheda pride themselves in a very fast clothing alterations service, any alterations needed by the customer will be taken care of quicky and efficiently by an expert seamstress.
-------------------------------------------------------------------------------------------------------------------------------------------------------------------------
No Extra Charge on immediate Alterations (Not like some of our competitors)
If an item of clothing needs altering at short notice, Clothing Alterations Drogheda can do it fast, all alterations will be done professionally and quickly at no extra charge to the customer, "Save your bobs and Irish jobs" is their motto, fast clothing alterations, quick alterations service.
For further information please call 0872515220